Dementia Australia has announced new research that suggests a new avenue into Alzheimer's prevention.
"New research suggests that lipids (fats in the blood) could be used as a biomarker to identify people at high risk of developing Alzheimer's disease," said Dementia Australian in a press release.
"The research shows that how people metabolise lipids changes with age and that these changes are associated with a risk of developing Alzheimer's disease. The researchers performed a comprehensive analysis of lipids using advanced technology developed by Dementia Australia Research Foundation PhD Scholarship recipient Dr Kevin Huynh at the Baker Heart and Diabetes Institute.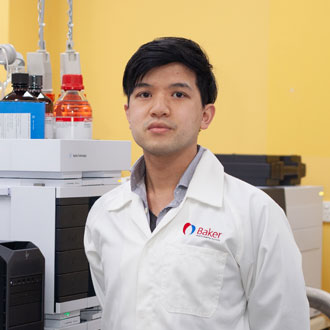 Some 5,733 clinical samples from 1,912 individuals in two large independent studies (The Australian Imaging, Biomarkers and Lifestyle flagship study of ageing and the Alzheimer's Disease Neuroimaging Initiative study in the US) were examined.
The research, published in Nature Communications, was undertaken by Australian researchers from the Baker Heart and Diabetes Institute, in collaboration with researchers from Edith Cowan University and the Alzheimer's Disease Metabolomics Consortium in the US.
The next stage of this work will be to test lipid biomarkers for improving risk assessment and early detection of Alzheimer's disease in the general population. From here, appropriate interventions to reduce the risk of developing Alzheimer's disease that focus on maintaining a healthy metabolism in older age may be developed."
Could Supplementation Reduce Alzheimer's Risk?
Dr Huynh said the end goal of future research will be to find out if influencing lipids through supplementation could reduce the risk of Alzheimer's.
"We know what lipids are different now," said Dr Huynh. "Now (we want to find out) whether interventions to these particular compounds… would be beneficial in reducing risk of Alzheimer's."
"For example, in the field of Alzheimer's, fish oil, because that has Omega 3 fatty acids, that's always been discussed as something that would reduce your risk of Alzheimer's disease.
"The lipids we measure encompasses the Omega 3s but with an additional level of depth. And I guess what we're aiming for here is not simple dietary changes, but more supplementation of certain and very specific lipid species."
Alex is a journalist and freelance writer who loves bringing you inspiring stories. Have an idea for a story? Let her know at adevylder@iinet.net.au